Gisborne property
start a new chapter in your life
SurfCity - Gisborne is the place to be...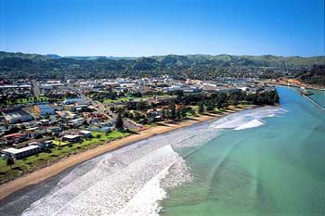 Gisborne, nestled on the sunny East Coast of the North Island of New Zealand is the perfect place to reside.
The Maori Name for the District is Tairawhiti which translates as "The Coast upon which the sun shines across the water".
It is a great place to bring up children, retire, or get away from the hussle and bussle of the larger cities in favour of a more relaxed lifestyle.
The is no shortage of Real Estate Agents in Gisborne willing to help you find your dream home at an affordable price.
Gisborne's friendly and committed group of agents will work to your budget and specific needs, whether that be residential, rural, commercial or property management related.

Find your Dream Home on the Edge... NOW!