Indulge Yourself In The Superb Selection Of Fine Cuisine in Gisborne
The East Coast region is filled with an array of delicious restaurants and cafes offering a wholesome variety of lucious cuisine
The choice is yours, with a selection from everyday fare to the exotic...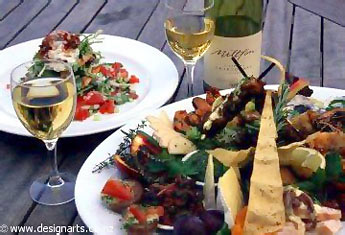 Local produce as well as top quality foods from around New Zealand can be tasted in superb settings, dotted around the Gisborne region.

High standards of service and cuisine are continuously provided and there are often new opportunities for café, restaurant and bar staff.
Gisborne's unique coastal setting and increasing tourist numbers to the region ensure the hospitality industry growing in the near future.
With the help of local marketing and development initiatives to attract tourism, the hospitality industry is set to expand.
So come and try what Gisborne has to offer. Let you're taste buds explore the wonderful cuisine including fresh, delicious seafood and award-winning wines, while overlooking the spectacular scenery.
See the restaurants, cafes, bars and chartered clubs that Gisborne has on offer.